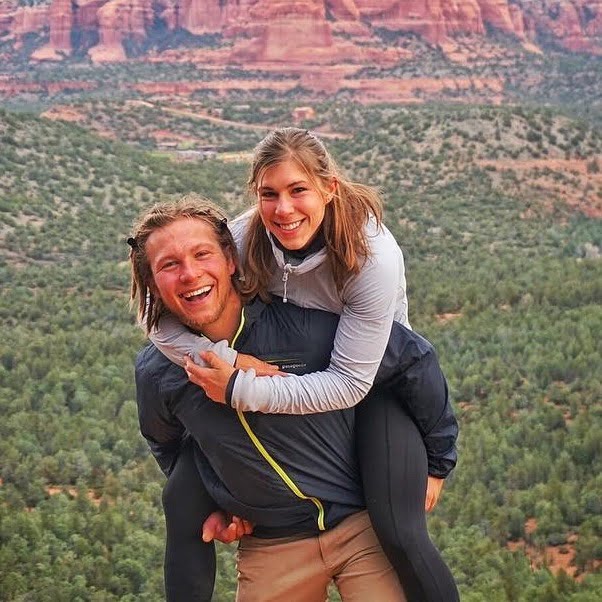 For some reason, I think that this podcast about living in a van will get fewer downloads than the last time Megan was on the podcast…
Still, Austin and Megan have been living in a van since the end of last summer, and they've learned a lot about prioritization and the dangers of getting too wrapped up in specific training goals in the process.
Despite teasing Austin about his dreadlocks and his lack of reggae credentials, I do always enjoy getting to see these hippies.
Listen to the full conversation with Austin and Megan to learn:
Why freedom is more valuable than minimalism – but how limiting your options makes you much happier and more productive
The dangers of hyper-intention relative to a specific outcome (specifically in the context of competitive CrossFit) – and how making a life change can restore balance and counter-intuitively improve performance
Why starting a business doesn't have to be a terrifying plunge into the deep end – and how you can minimize downside risk and ease into running your own business
Check out the episode at the links below. If you enjoyed the episode, the best way to support the show is to share with your friends, so send them a link.
Listen Here
Or stream here:
If you're enjoying the show, why not a leave a review? It makes a difference in terms of other people finding the show.
Check out more from Austin & Megan here:
Show Notes:
[01:19] The social dynamics of van life and the descent into hippiedom after 10 months of living in a van
[04:40] Moving into a van wasn't necessarily about minimalism – it was more about finding freedom and creating clear priorities. A lack of options allows for increased efficiency.
[09:18] Many people fantasize about minimalism or starting a business, so there's a lot of fluffy content that appeals to the crowd who hates their job and wishes they were doing something else that isn't actually applicable to people who are really living that lifestyle.
[15:11] Transitioning from normal life to van life was surprisingly smooth – although there were a few surprises.
[22:00] Finding a balance with fitness and maintaining a serious training routine while living in a van – and getting out of a counterproductive and outcome-focused relationship with competitive CrossFit
[26:30] Most people are pretty supportive of van life – but occasionally a cop kicks you out of where you're trying to sleep
[35:45] Taking a risk and starting your own coaching business – while minimizing that risk and building confidence through exposure to world class coaches
[44:30] Getting enough initial clients that starting a business doesn't feel totally insane and risky – and thinking through the competitive implications for the changing season structure in the competitive CrossFit landscape
[58:23] Best national parks and hiking spots
Links and Resources Mentioned
You May Also Like These Posts
Did you like this post?
Learn about new ones when they come out.