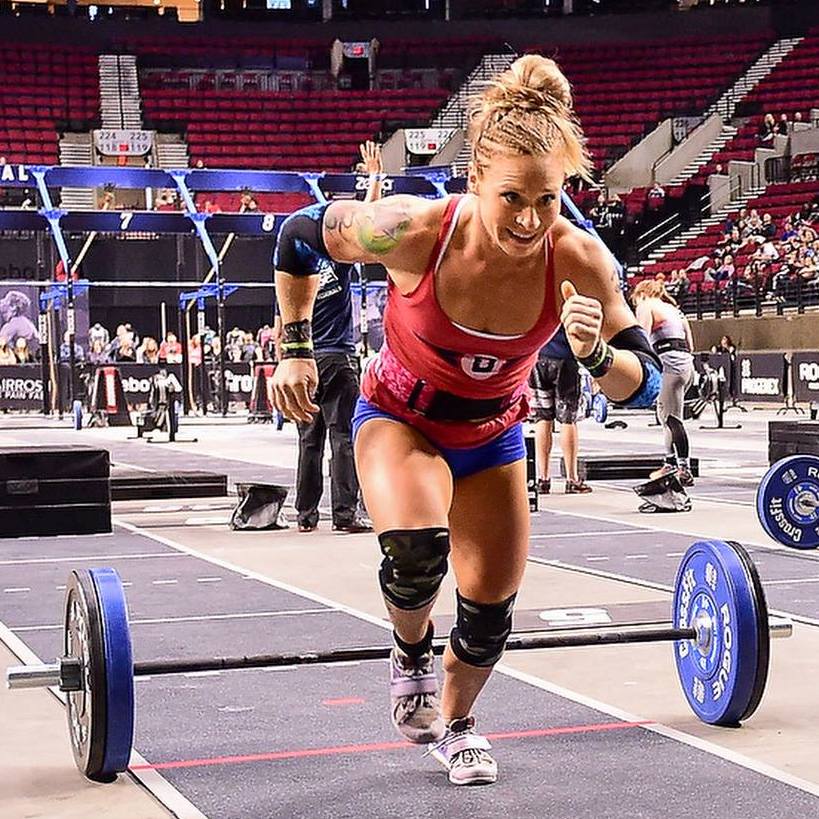 Carleen Matthews is a multiple time individual CrossFit Games competitor. It's always interesting to hear how people competing at the highest level in a sport think and operate on a daily basis – but Carleen's story has another layer.
She has a history of addiction as well as eating disorder, and this gives her insight into the mental battles people fight underneath the surface that we don't always see.
Carleen owns and operates CrossFit St. Helens in Oregon, and also runs a program out of her affiliate specifically for people who are on the path to recovery from addiction.
Through some enterprising members and her connections in the local community, Carleen was able to get government help to fund this program. If you're interested in working with the recovering population in your area, Carleen almost certainly has some insight in terms of how to set up a program, hurdles you may face, and how to potentially get help from your local government. Direct message her on Instagram if this is something you're interested in: @teamcarleen
Listen Here
Or stream here:

If you're enjoying the show, why not a leave a review? It makes a difference in terms of other people finding the show.
Check out more from Carleen and CrossFit St. Helens
Show Notes
[01:35] How was coaching today? And first CrossFit workouts.
[05:38] Steady improvement in the sport of CrossFit every year
[09:58] Finding motivation for the daily grind of training – and re-evaluating her why" after finally making it to the CrossFit Games"
[19:20] Turning focusing on the journey" into more than just an inspirational quote"
[25:39] Getting coaching on proper mindset for competition
[31:38] How do you get into the zone" to compete?"
[36:09] Carleen's personal battles with addiction and the recovery process – On suffering and being comfortable with the uncomfortable
[45:40] How do you coach people who are in recovery?
[58:13] How CrossFit St. Helens developed its program for working with people in recovery
[01:02:40] Recovering from a neck injury at the 2017 CrossFit Games
Resources and Individuals Mentioned
You May Also Like These Posts
I send out a weekly newsletter that includes any articles and podcasts that I've written and recorded, as well as other stuff (articles, podcasts, songs, etc.) that I've enjoyed. Sign up here to be added to the list.