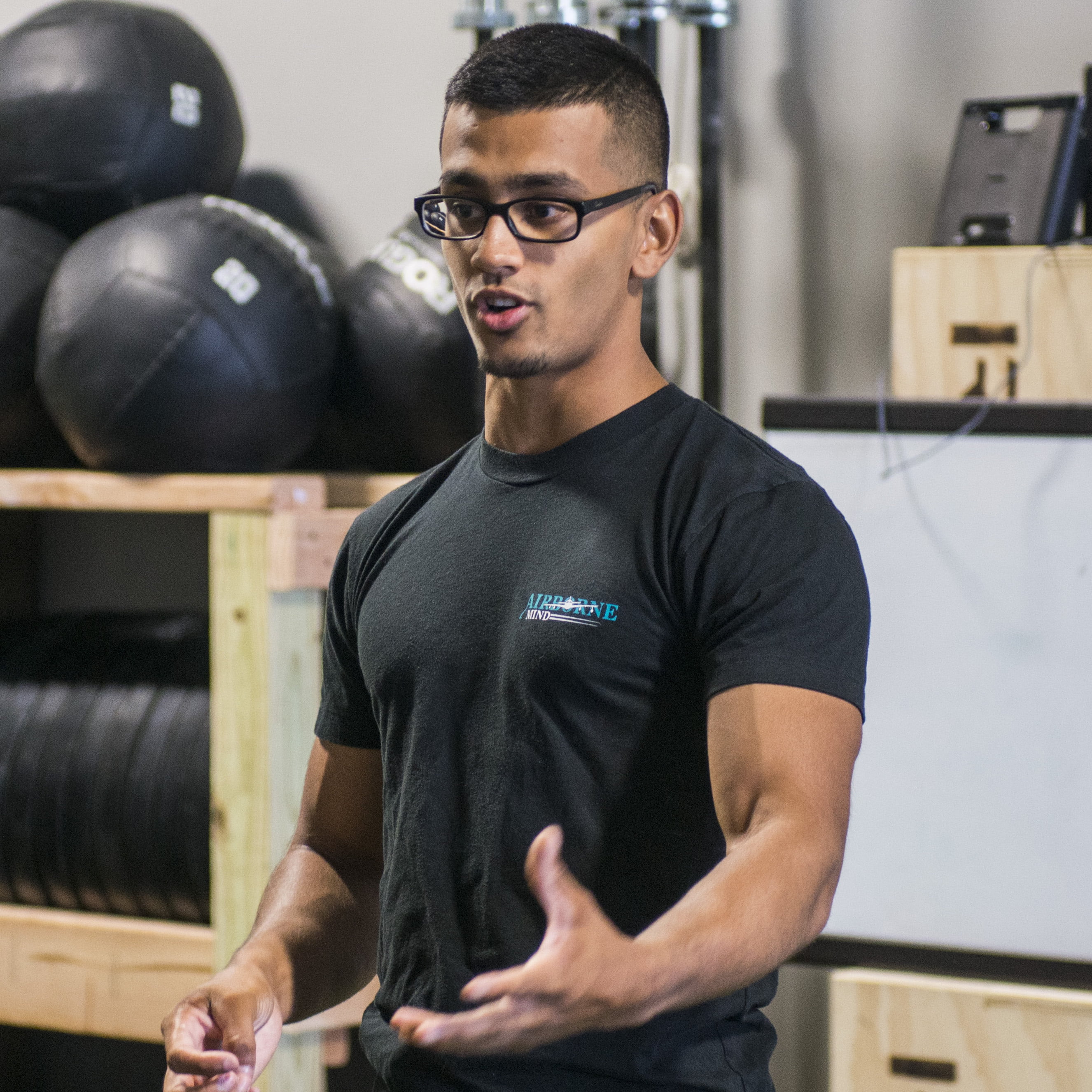 I messed up a colloquialism and I'm embarrassed.
In this interview with Misbah Haque – who runs a really great podcast called The Airborne Mind – I said that we were podcasters passing like trains in the night.
Any edit who knows their Longfellow knows that it's "ships that pass in the night."
But, instead of deleting this episode, deleting my website, and closing my gym due to shame and regret, I've got a nice episode of the podcast for you.
Misbah and I discuss being overly analytical and potentially socially awkward, the process of connecting with influencers even when you have "nothing to offer," and creating narrative and story through interviews and conversations.
Even for those folks who aren't playing the podcasting game, Misbah offers some really actionable and insightful tips based upon his own story. Over the course of a just over a year, he went from being a guy in Philadelphia who had the idea of starting a podcast – to moving across the country to intern at one of the most well-known CrossFit gyms in the world (Invictus) and working as a coach with multiple-time CrossFit Games athlete Marcus Filly.
How did Misbah connect with these influencers without being needy or leeching value from them? How was he able to help them – which in turn led them to help him?
Let's find out!
Listen Here
Check out Misbah and The Airborne Mind
Recommended episodes of The Airborne Mind
Resources and Individuals Mentioned
Show Notes
[1:51] Deciding to start a podcast and jumping in before being totally prepared
[7:32] How Misbah went from being a random guy in Philly with a blog and a podcast to interning at Invictus – and how he connected with so many influencers in the fitness industry
[17:51] Reaching out to potential guests for the podcast – and positioning your "ask" even when you had "nothing to offer"
[24:08] A back injury that cause Misbah to re-examine his purpose in fitness – and how he burned himself out with too many spin classes and bootcamp classes
[29:53] The process for researching guests, understanding their story, and creating a narrative arc for listeners through character development and the hero's journey
[40:53] Balancing what an audience wants to hear with your own curiosity as an interviewer and a participant in the conversation
[50:15] On being more vulnerable in content creation: share yourself and your journey even if it seems boring or obvious to you
[59:10] The individual coaching process at Revival Strength – including an extreme devotion to coaching development and discussion of best practices
[1:07:46] How to find out more about Misbah and The Airborne Mind – and the launch of the online course "The Art of Connection through Questions"
You May Also Like These Posts
Did you like this post?
Learn about new ones when they come out.