My friend Ron has a long history of being in bands with ridiculous names that become popular.
We've got Weekend Nachos. We've got Bongripper.
There's something to be said for the idea of making yourself laugh in your creative work – and sometimes that strikes a nerve with other people as well. In fact, when I was standing outside of the Metro for Bongripper's recent show, there was a Jimmy Buffett concert at Wrigley Field just down the street.
A cadre of Hawaiian-shirt clad Parrotheads hurried past me – only to stop in front of the Metro and loudly exclaim in excitement upon seeing the name "Bongripper" in giant letters across the marquee. Hopefully they checked it out.
But Bongripper isn't just a band with a clever name. They've pulled together an incredibly loyal following of people who like slow and heavy riffs and long songs.
Check out this conversation with Ron to hear:
How Bongripper creates songs – and how they think about the relationship between structure, riffs, and the overall texture of the song. And – the frustrations of practicing 20 minute songs while everyone is counting each part differently.
How Ron listens to music and records, and how he processes different styles of music as an analytical musician
Ron's top pop music recommendations, including Taylor Swift, Carly Rae Jepsen, and Tove Styrke
Oh, and definitely check out Bongripper's new album "Terminal" as well.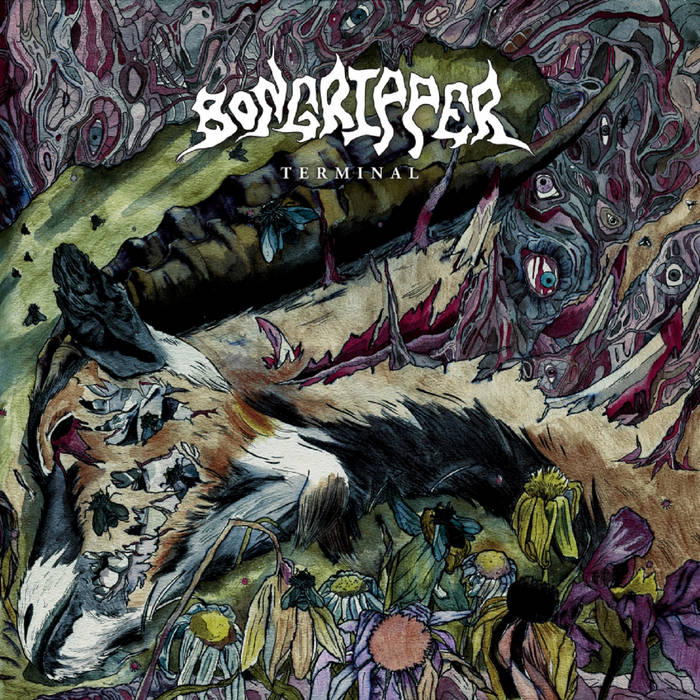 Listen Here
Or stream here:

If you're enjoying the show, why not a leave a review? It makes a difference in terms of other people finding the show.
Check out more from Ron and Bongripper
Show Notes
[0:38] "Sir, I can't transfer you to eBay."
[07:34] Sitting quietly and listening to records – and being a hyper analytical musician
[18:34] Doing a lot of counting at Bongripper practice
[25:45] Roadburn is the best festival – and learning to appreciate tone
[36:35] Playing with tension and release to write Bongripper songs
[54:03] Subverting fans' expectations and making yourself laugh during the creative process
[59:57] Vomit, back spasms, and torn wrist ligaments
Links and Resources Mentioned